New Jersey Institute for Successful Aging
Fellowship Application Information
All of our fellowship programs are designed for those who have completed a residency in internal medicine, family medicine, or psychiatry. The curriculum is comprised of clinical, research, and teaching/administrative components, with the concentration in each component adjusted based on the program option selected. We prepare fellows for careers in academic and clinical geriatrics through integrated learning and a multi-disciplinary approach to care in a broad-based learning environment.  
Accreditation
The RowanSOM/Jefferson Health/Virtua Our Lady of Lourdes Hospital Geriatric Fellowship Programs (Geriatric Medicine and Geriatric Psychiatry) are both accredited by the ACGME and fulfills the fellowship requirements of all specialty boards of certification (CAQ) in geriatrics.
Eligbility
Qualified candidates must have completed (or be in the process of completing) an ACGME accredited residency in Family Medicine, Internal Medicine, or Psychiatry.  Selection is based on interest in geriatrics, past academic performance, and desire for a career in geriatrics.  Applicants must obtain a New Jersey medical license, CDS, and DEA license.  Jefferson Health will sponsor J1 Visas.
Application information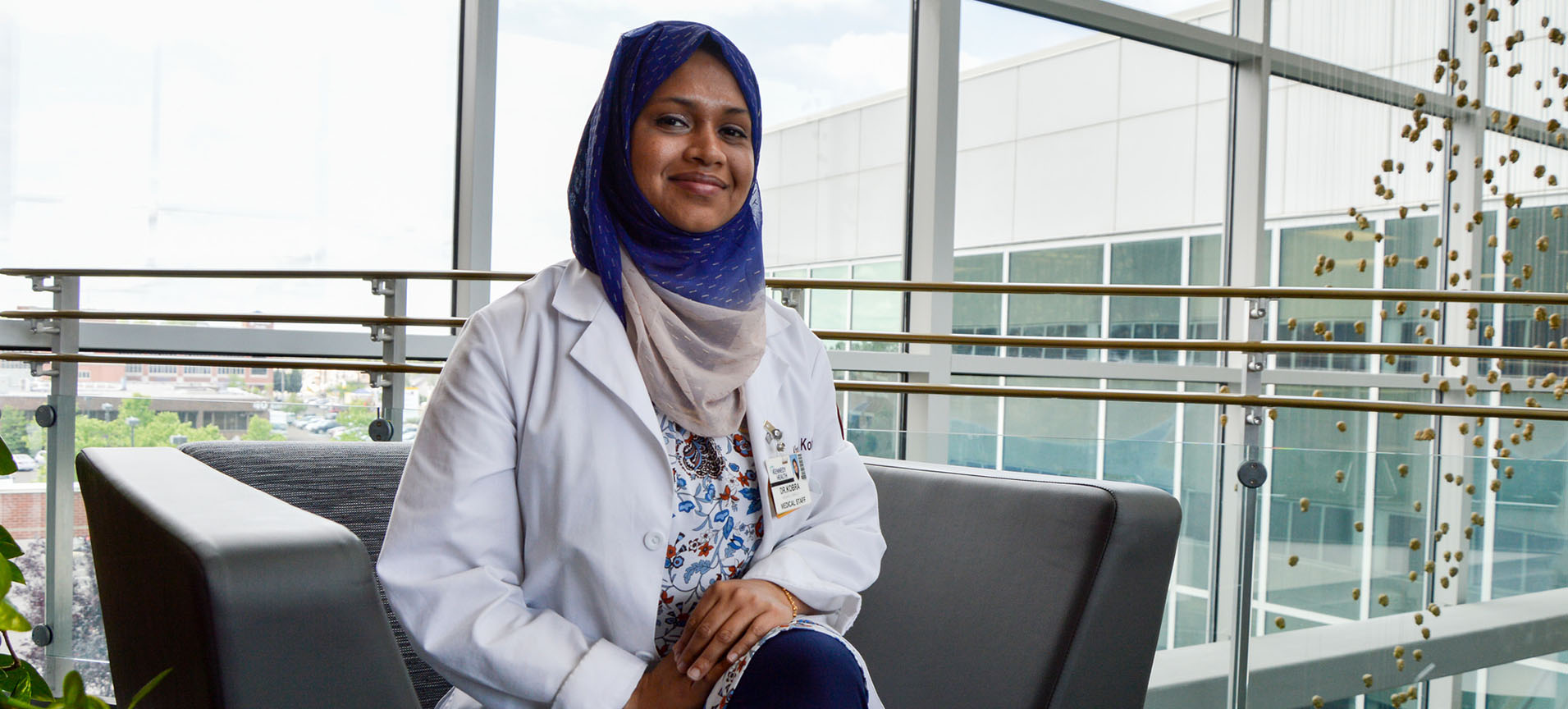 Program Opportunities
One-Year Fellowship
This option is offered for those physicians or psychiatrists who are seeking a career in clinical geriatrics. Designed to prepare physicians and psychiatrists as experts in primary care and consultation in geriatrics, an added aspect of the program is the teaching experience and scholarly expertise provided in the fellowship program environment. Clinical experiences in ambulatory, acute, subacute and long term care settings are planned in block schedules with longitudinal experiences provided throughout the continuum of care. All fellows in the one-year program are required to complete a scholarly research paper.
Find out more
Geriatric Fellowship Program Directors
Anita Chopra, M.D., F.A.C.P., C.M.D.
Project Director, Geriatric Fellowship Director, New Jersey Institute for Successful Aging

Martin Forsberg, M.D.
Program Director, Geriatric Psychiatry Fellowship

Kevin J. Overbeck, D.O.
Program Director, Geriatric Medicine Fellowship

Sherry Pomerantz, Ph.D.
Director of Fellowship Research
Contact Us
If you have more questions regarding geriatric fellowships, please reach out to our office.
Jennifer DeGennaro, Fellowship Education Coordinator
NJISA, RowanSOM
42 East Laurel Road, Suite 1800 
P.O. Box 1011
Stratford, NJ 08084-1504
degennaro@rowan.edu
Phone: 856-566-6297
Fax: 856-566-2775