Rowan Integrated Special Needs Center
We've Moved!
But only just around the corner
The RISN Center has moved to its brand new, state of the art medical building at the proposed future home of the Rowan School of Medicine's second campus on the beautiful Rowan College of South Jersey, Gloucester Campus in Sewell, New Jersey. Designed to be sensory and disability friendly, the building is fully acccessible with features like touchless door entry, Hoyer lifts in the exam rooms, and adult changing tables and family restrooms. Additional features, like on-site labs with specially trained technicians and a sensory room for when you need a break, help calm anxiety and increase access to needed services. Located in the building with the RISN Center are offices for Rowan Pediatrics, Rowan Family Medicine, and the NeuroMusculoskeletal Institute (NMI) to further increase integrated care with occupational and physical therapy services coming soon!
Come see us at our new location at 1474 Tanyard Rd., Suite C100, Sewell, NJ 08080.
Excellence in Care for Individuals with Disabilities

Founded in 2019, the Rowan Integrated Special Needs (RISN) Center is South Jersey's first primary care practice dedicated to serving the needs of individuals with complex special needs. As part of the integrated medical home model, primary care becomes the central point for care that is truly collaborative and patient centered. By maintaining primary care services through RISN, behavioral health and care-coordination services are able to then be embedded into our practice on all levels, providing comprehensive, coordinated, and accessible medical care from a team committed to prevention and wellness in all areas of life. We offer expanded access to routine medical services, including preventative healthcare, reproductive health, and personal care.
Creating the Foundation, Bridge and Path
We are committed to providing medical care for people with a variety of chronic complex health conditions as well as intellectual and developmental disabilities. RISN is dedicated to educating patients, caregivers and other health professionals in how disabilities affect all aspects of our patients' daily lives so they can continue to thrive in the community. We also recognize the vital role caregivers play in the success of their loved ones with disabilities and seek to maintain caregiver health by offering them primary care services as well as caregiver support. 
Whatever your complex healthcare needs, at RISN we care-coordinate about YOU!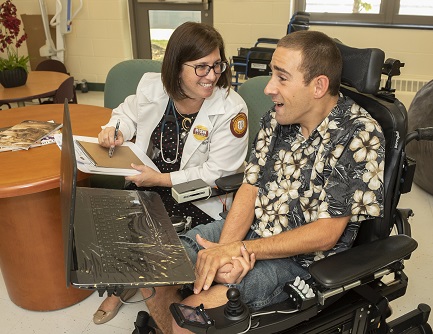 Your Medical Home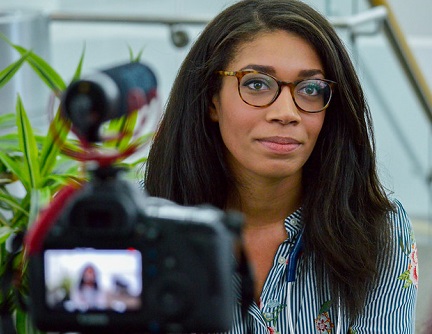 RISN in the News
Start Your Care Journey
If you or a loved one has a physical, intellectual or developmental disability and are age 14+, please call us at 855-932-RISN (7476) to schedule an appointment with one of our primary care physicians. Once established with primary care at RISN Center, your medical home will include accessing any of our integrated services as well as Rowan Medicine's network of specialists with more than three decades of excellence in patient care. We accept most major insurances, including Medicare and some NJ Medicaid plans. 
For an appointment call 855-932-RISN (7476).
About RISN
Current Research
We are thankful for the generosity of the Inclusive Healthy Communities Grant program as we lead a new project: Increasing Awareness and Access to Physical, Sexual, and Reproductive Health for Women with Intellectual and Developmental Disabilities in New Jersey.
---

This initiative was funded (or funded in part) by an Inclusive Healthy Communities Grant from the Division of Disability Services, New Jersey Department of Human Services. 
---
The purpose of this research study is to see what education and access women with intellectual and developmental disabilities (I/DD) in New Jersey have to physical, sexual, and reproductive healthcare. Women with I/DD are rarely taught about reproductive and sexual health and have high rates of abuse that are not reported. Also, people with I/DD experience significantly more difficulty getting healthcare than people without disabilities. For example, they are 4 times more likely to die, have higher rates of chronic illness, and 3 times more likely to be admitted to the hospital. Women with I/DD experience a lot of barriers that prevent them from getting the quality healthcare they need. These barriers can include lack of training and experience by healthcare professionals and attitudes and misconceptions by family and caregivers that women's healthcare is not needed for women with I/DD. 
Specific goals of the study are:
To identify barriers to women's healthcare for women with I/DD.
To identify barriers to providing women's healthcare services for healthcare providers.
To develop educational materials for individuals with I/DD, caregivers, and healthcare providers.
For more information about the Inclusive Healthy Communities grant program and all of its recipients, please click 
here
 to learn more.
Join Our Team!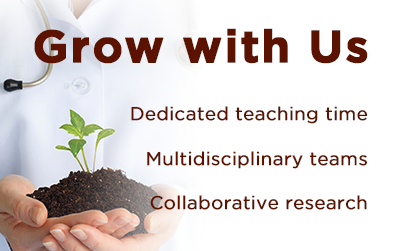 The RISN Center is expanding to better serve people with disabilities in South Jersey! Our proposed new RowanSOM campus in Sewell will offer training for the next generation of medical professionals and feature state of the art design to better accommodate people with disabilities and sensory issues. Click on the link for a fly through of the new building and see all of the latest job openings.
Learn More
September is...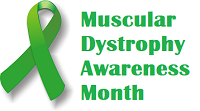 Muscular Dystrophy Awareness Month – an annual observance that raises awareness and drives critical fundraising for more than 300,000 families across the nation who are living with muscular dystrophy, ALS, and related neuromuscular diseases. Learn more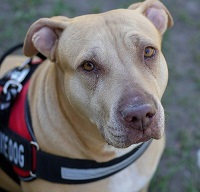 National Service Dog Month – Service dogs are specially trained to perform specific tasks for people with disabilities as defined by the Americans with Disabilities Act. They can be trained to retrieve objects, assist with balance, give seizure or diabetic alerts, or assist those with psychiatric disabilities. They also serve our nation's wounded warriors suffering from conditions including Post-Traumatic Stress and Traumatic Brain Injury. Service dogs provide companionship while inspiring confidence and they live to serve and assist their handlers. With the help of a service dog, humans can better manage disabilities and live fuller lives. Learn more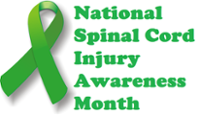 National Spinal Cord Injury Awareness Month – The spinal cord injury community is stronger when it comes together to educate the public on the challenges of living with spinal cord injury (SCI). Despite living with SCI, we believe a full, productive, and rewarding life is within the reach of anyone with the strength to believe it and the courage to make it happen. Learn more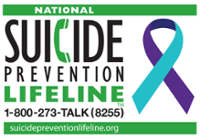 National Suicide Prevention Month – Research shows people who are having thoughts of suicide feel relief when someone asks after them in a caring way. Findings suggest acknowledging and talking about suicide may reduce rather than increase suicidal ideation. #BeThe1To Learn more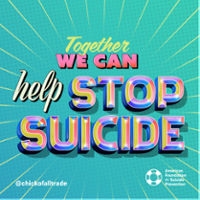 September 5-11: National Suicide Prevention Week – Some people are afraid that by asking someone if they're having thoughts of suicide, it will put the idea in their head, or push them to take their lives. (Which research shows is not true.) Some are worried that they won't know what to do, or how to help, if the person tells them, "Yes – I am thinking about suicide." It's only by learning more about what leads someone to suicide, the ways we can help to prevent it, and what resources are available – and not being afraid to ask when we're worried about someone, or for help when we need it ourselves – that we can empower our communities to address this leading cause of death. Learn more 
September 10: World Suicide Prevention Day – One in every 100 deaths worldwide is the result of suicide. It can affect every one of us. Each and every suicide is devastating and has a profound impact on those around them. However, by raising awareness, reducing the stigma around suicide and encouraging well-informed action, the instances of suicide around the world can be reduced. World Suicide Prevention Day is an opportunity to raise awareness of suicide and to promote action through proven means that will reduce the number of suicides and suicide attempts globally. Learn more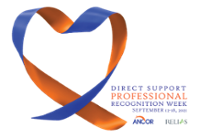 September 12-18: National Direct Support Professional Recognition Week – is an amazing opportunity to feature the committed, groundbreaking direct support labor force that is at the heart and soul of assistance for people with Intellectual and Developmental Disabilities (I/DD). DSPs are essential to ensuring that every individual with I/DD is empowered and equipped to lead an independent, meaningful, and full life. Learn more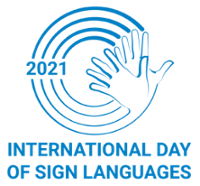 September 23: International Day of Sign Languages – raises awareness of the importance of sign language in the full realization of the human rights of people who are deaf, as well as supports and protects the linguistic identity and cultural diversity of all deaf people and other sign language users. Learn more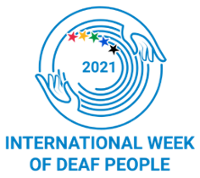 September 20-26: International Week of Deaf People - encourages people around the world to celebrate deaf culture by focusing on the theme of Celebrating Thriving Deaf Communities. This focus gives greater attention to the achievements of deaf people, portrayed in a positive way. This focus also increases solidarity among deaf people and their supporters, and provides an opportunity to stimulate greater efforts to promote the rights of deaf people throughout the world. Learn more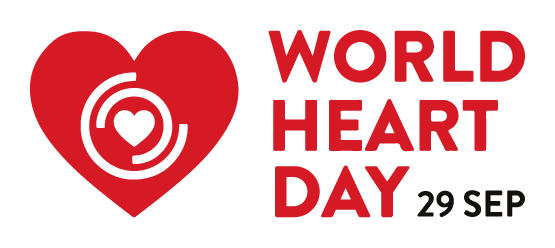 September 29: World Heart Day – World Heart Day informs people around the globe that CVD, including heart disease and stroke, is the world's leading cause of death claiming 18.6 million lives each year, and highlights the actions that individuals can take to prevent and control CVD. It aims to drive action to educate people that by controlling risk factors such as tobacco use, unhealthy diet and physical inactivity, at least 80% of premature deaths from heart disease and stroke could be avoided. Learn more