Rowan Integrated Special Needs Center
Announcing RISN's exciting new Research Study!
Increasing awareness and access to physical, sexual, and reproductive health for women with Intellectual and Developmental Disabilities (IDD) in New Jersey
We are looking for women to answer some questions about their experiences when receiving women's health exams by filling out an online survey. The purpose of this study is to identify gaps, challenges, barriers and experiences for women with IDD in accessing women's healthcare.
We are looking for people who:
Were born female
Are between 18 and 64 years old
And have an Intellectual or Developmental Disability
If you answered yes to all these, you can click on the survey link to participate.
This study will take roughly 15-20 minutes to complete. You can ask someone to help you with the survey. You will have to finish the survey in one sitting. If you would like to participate, click on this link: https://rowan.co1.qualtrics.com/jfe/form/SV_9RXBW4YnWhWVAjA
If you have any questions, please contact Dr. Jennifer LeComte (Principal Investigator) or Dr. Wendy Aita (Co-Investigator) at risn@rowan.edu.
This study has been approved by the Rowan IRB (Study # PRO-2021-475)
---
This initiative was funded (or funded in part) by an Inclusive Healthy Communities Grant from the Division of Disability Services, New Jersey Department of Human Services. 
---
Welcome Doctors Andie Iannuzzelli and Folawewo Ajayi to our RISN family!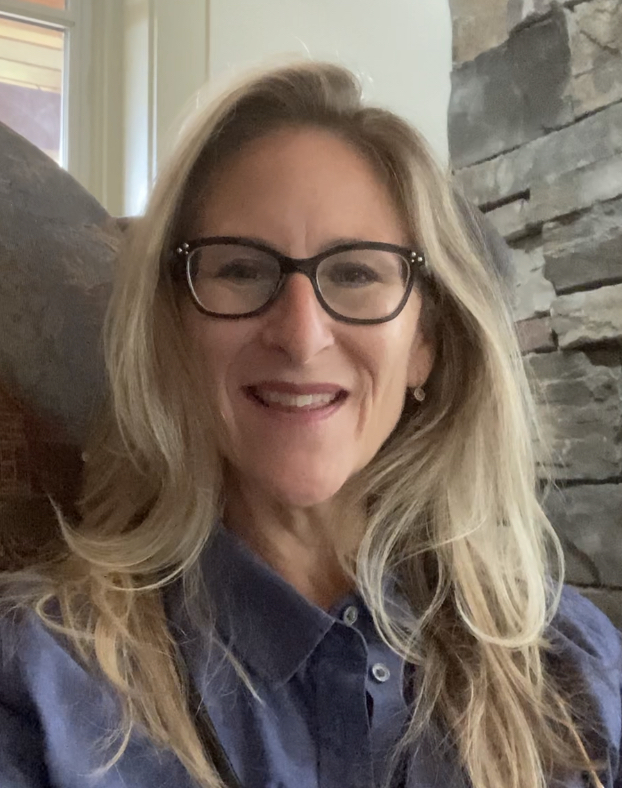 Dr. Iannuzzelli graduated from Rowan School of Osteopathic Medicine, then remained in South Jersey to complete a residency in Internal Medicine and fellowship in Nephrology.  She was in private practice for a number of years, and served as Medical Director at dialysis units and at a community specializing in geriatrics care.  She underwent additional coursework to become a Certified Medical Director, as well as to gain experience in Integrative Medicine.  During this time, her son was diagnosed with an intellectual and developmental disability, and his medical issues became influential in directing Dr. Iannuzzelli's personal and career paths.  These collective experiences paved the way for Dr. Andie to join RISN Center, where she is able to marry her passion for complex medical care with the special needs population.  Dr. Iannuzzelli serves on the board of directors for Kingsway Services' Adult Day Program in Moorestown, NJ, and is President of the Alumni Association at RowanSOM.  She also is a medical and parent advocate for the New Jersey Council on Developmental Disability's Health and Safety Subcommittee.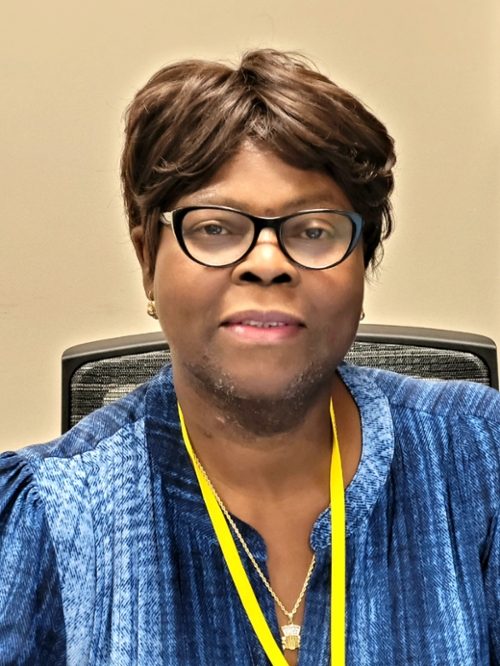 We are happy to introduce Folawewo Ajayi, DPN as a new psychiatric provider for RISN. Fola is a graduate of Rutgers University with the degree of Doctor of Nursing Practice (DNP) - Psychiatric Mental Health Nurse Practitioner. She has worked in various psychiatric settings for over 26 years.  
Excellence in Care for Individuals with Disabilities

Founded in 2019, the Rowan Integrated Special Needs (RISN) Center is South Jersey's first primary care practice dedicated to serving the needs of individuals with complex special needs. As part of the integrated medical home model, primary care becomes the central point for care that is truly collaborative and patient centered. By maintaining primary care services through RISN, behavioral health and care-coordination services are able to then be embedded into our practice on all levels, providing comprehensive, coordinated, and accessible medical care from a team committed to prevention and wellness in all areas of life. We offer expanded access to routine medical services, including preventative healthcare, reproductive health, and personal care.
Creating the Foundation, Bridge and Path
We are committed to providing medical care for people with a variety of chronic complex health conditions as well as intellectual and developmental disabilities. RISN is dedicated to educating patients, caregivers and other health professionals in how disabilities affect all aspects of our patients' daily lives so they can continue to thrive in the community. We also recognize the vital role caregivers play in the success of their loved ones with disabilities and seek to maintain caregiver health by offering them primary care services as well as caregiver support. 
Whatever your complex healthcare needs, at RISN we care-coordinate about YOU!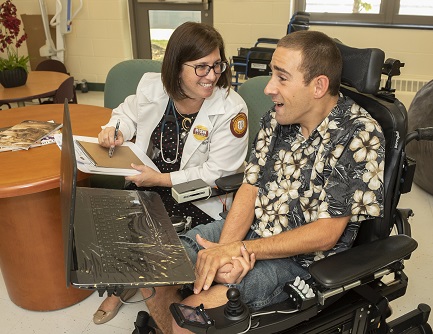 Your Medical Home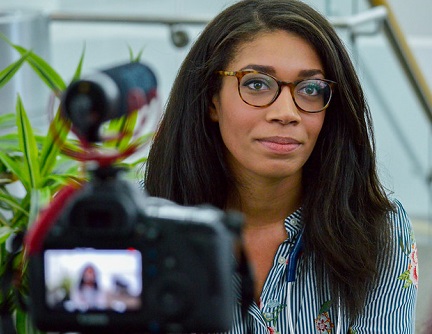 RISN in the News
Start Your Care Journey
If you or a loved one has a physical, intellectual or developmental disability and are age 14+, please call us at 855-932-RISN (7476) to schedule an appointment with one of our primary care physicians. Once established with primary care at RISN Center, your medical home will include accessing any of our integrated services as well as Rowan Medicine's network of specialists with more than three decades of excellence in patient care. We accept most major insurances, including Medicare and some NJ Medicaid plans. 
For an appointment call 855-932-RISN (7476).
About RISN
Current Research
We are thankful for the generosity of the Inclusive Healthy Communities Grant program as we lead a new project: Increasing Awareness and Access to Physical, Sexual, and Reproductive Health for Women with Intellectual and Developmental Disabilities in New Jersey.
---

This initiative was funded (or funded in part) by an Inclusive Healthy Communities Grant from the Division of Disability Services, New Jersey Department of Human Services. 
---
The purpose of this research study is to see what education and access women with intellectual and developmental disabilities (I/DD) in New Jersey have to physical, sexual, and reproductive healthcare. Women with I/DD are rarely taught about reproductive and sexual health and have high rates of abuse that are not reported. Also, people with I/DD experience significantly more difficulty getting healthcare than people without disabilities. For example, they are 4 times more likely to die, have higher rates of chronic illness, and 3 times more likely to be admitted to the hospital. Women with I/DD experience a lot of barriers that prevent them from getting the quality healthcare they need. These barriers can include lack of training and experience by healthcare professionals and attitudes and misconceptions by family and caregivers that women's healthcare is not needed for women with I/DD. 
Specific goals of the study are:
To identify barriers to women's healthcare for women with I/DD.
To identify barriers to providing women's healthcare services for healthcare providers.
To develop educational materials for individuals with I/DD, caregivers, and healthcare providers.
For more information about the Inclusive Healthy Communities grant program and all of its recipients, please click 
here
 to learn more.
Join Our Team!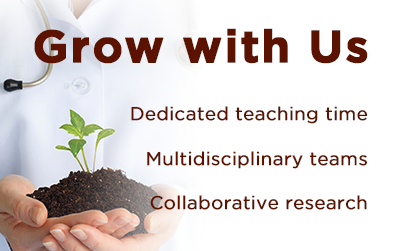 The RISN Center is expanding to better serve people with disabilities in South Jersey! Our proposed new RowanSOM campus in Sewell will offer training for the next generation of medical professionals and feature state of the art design to better accommodate people with disabilities and sensory issues. Click on the link for a fly through of the new building and see all of the latest job openings.
Learn More
October is Breast Cancer Awareness Month!
Accessing mammogram services for people with special needs
Obtaining women's health services can be challenging for people with a variety of disabilities. RISN has put together a useful informational slide show on accessing mammogram services for women with special needs including tips to having a successful experiece. It is our hope that these recommendations will help improve your next mammogram and empower you in meeting your healthcare needs. Download the PowerPoint here. 
This initiative was funded (or funded in part) by an Inclusive Healthy Communities Grant from the Division of Disability Services, New Jersey Department of Human Services.
December is...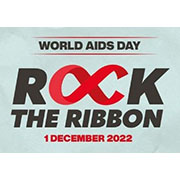 December 1: World AIDS Day – is a day to show the world is committed to stopping new cases of HIV, securing the rights of people living with HIV, and fighting HIV stigma and discrimination. People living with HIV are at the heart of this campaign, and this year's World AIDS Day campaign is no different. Celebrate the diverse group of people who make up this community and celebrate the HIV allies who stand shoulder to shoulder with them and fight for HIV rights. Learn more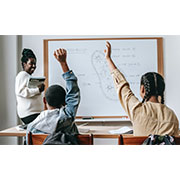 December 2: National Special Education Day – marks the anniversary of the nation's first federal special education law signed by President Gerald Ford in 1965. National Special Education Day celebrates advancements made in educating children with disabilities. It also reminds us of the importance of accommodating children with disabilities in ways that allow them to thrive in the classroom. It's a day to dialogue and plan for the future for all students in our schools. Learn more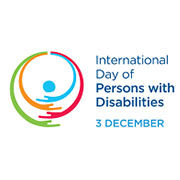 December 3: International Day of Persons with Disabilities - Disability inclusion is an essential condition to upholding human rights, sustainable development, and peace and security. The commitment to realizing the rights of persons with disabilities is not only a matter of justice; it is an investment in a common future. The global crisis of COVID-19 is deepening pre-existing inequalities, exposing the extent of exclusion and highlighting that work on disability inclusion is imperative. Learn more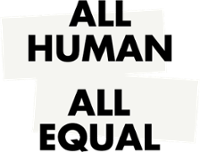 December 10: Human Rights Day – this year's theme is equality: "All human beings are born free and equal in dignity and rights." The principles of equality and non-discrimination are at the heart of human rights. This includes addressing and finding solutions for deep-rooted forms of discrimination that have affected the most vulnerable people in societies, including women and girls, indigenous peoples, people of African descent, LGBTI people, migrants and people with disabilities, among others. Learn more