Rowan Integrated Special Needs Center
We've Moved!
But only just around the corner
The RISN Center has moved to its brand new, state of the art medical building at the proposed future home of the Rowan School of Medicine's second campus on the beautiful Rowan College of South Jersey, Gloucester Campus in Sewell, New Jersey. Designed to be sensory and disability friendly, the building is fully acccessible with features like touchless door entry, Hoyer lifts in the exam rooms, and adult changing tables and family restrooms. Additional features, like on-site labs with specially trained technicians and a sensory room for when you need a break, help calm anxiety and increase access to needed services. Located in the building with the RISN Center are offices for Rowan Pediatrics, Rowan Family Medicine, and the NeuroMusculoskeletal Institute (NMI) to further increase integrated care with occupational and physical therapy services coming soon!
Come see us at our new location at 1474 Tanyard Rd., Suite C100, Sewell, NJ 08080.
Ensuring Your Safety During COVID-19

The RISN Center is open, and our providers are available for in-office appointments. We know in these trying times that when it comes to your doctor's appointment, you want to remain as safe as possible. The RISN Center remains committed to providing patient-centered, compassionate care in a safe environment, but we also offer the option of TeleHealth appointments for those patients who prefer to remain at home. Learn more about our enhanced safety procedures.
---
TeleHealth is now available for new and current patients! 
Click here to find out more.
Excellence in Care for Individuals with Disabilities

Founded in 2019, the Rowan Integrated Special Needs (RISN) Center is South Jersey's first primary care practice dedicated to serving the needs of individuals with complex special needs. As part of the integrated medical home model, primary care becomes the central point for care that is truly collaborative and patient centered. By maintaining primary care services through RISN, behavioral health and care-coordination services are able to then be embedded into our practice on all levels, providing comprehensive, coordinated, and accessible medical care from a team committed to prevention and wellness in all areas of life. We offer expanded access to routine medical services, including preventative healthcare, reproductive health, and personal care.
Creating the Foundation, Bridge and Path
We are committed to providing medical care for people with a variety of chronic complex health conditions as well as intellectual and developmental disabilities. RISN is dedicated to educating patients, caregivers and other health professionals in how disabilities affect all aspects of our patients' daily lives so they can continue to thrive in the community. We also recognize the vital role caregivers play in the success of their loved ones with disabilities and seek to maintain caregiver health by offering them primary care services as well as caregiver support. 
Whatever your complex healthcare needs, at RISN we care-coordinate about YOU!
Check out this month's awareness days! Learn more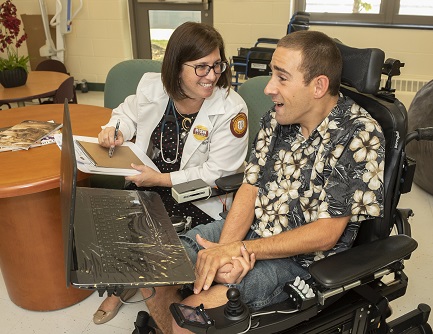 Primary Care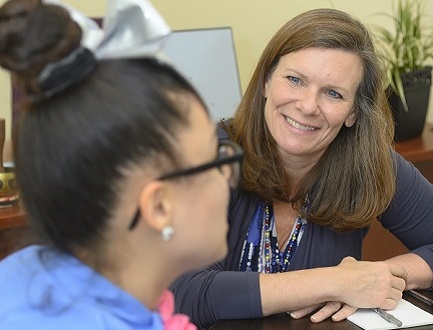 Behavioral Health
Start Your Care Journey
If you or a loved one has a physical, intellectual or developmental disability and are age 14+, please call us at 855-932-RISN (7476) to schedule an appointment with one of our primary care physicians. Once established with primary care at RISN Center, your medical home will include accessing any of our behavioral health or care-coordination services. We accept most major insurances, including Medicare and some NJ Medicaid plans. 
For an appointment call 855-932-RISN (7476).
About RISN
Watch Us Grow!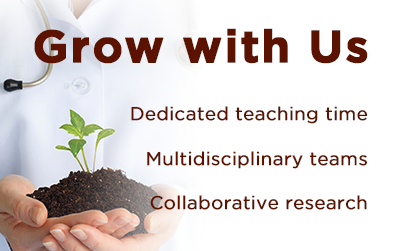 The RISN Center is expanding to better serve you and your loved ones in South Jersey! Our proposed new RowanSOM campus in Sewell will offer training for the next generation of medical professionals and feature state of the art design to better accommodate people with disabilities and sensory issues. Click on the link for a fly through of the new building and see all of the latest job openings.
Learn More
June is...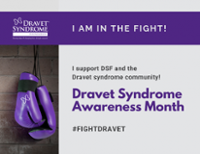 Dravet Syndrome Awareness Month – By raising awareness of Dravet syndrome, a rare form of epilepsy, our community can increase knowledge in the general public; improve early diagnosis; assure that patient families have the information they need to manage their loved one's care; and reduce the feelings of isolation faced by patients and their families. This year's theme is: Join the Fight! Learn more
LGBTQ+ Pride Month - The purpose of the commemorative month is to recognize the impact that lesbian, gay, bisexual, transgender, queer, and other gender non-conforming individuals have had on history locally, nationally, and internationally. Learn more about LGBTQ+ people with disabilities, their experiences, and other resources on the intersection of disability and LGBTQ+ issues. Learn more about research that shows LGBTQ+ people are more likely to have a disability than the general population. Learn more about the history of Pride Month and the 1969 Stonewall Uprising in Manhattan.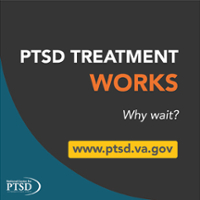 PTSD Awareness Month - Even though PTSD treatments work, most people who have PTSD don't get the help they need. Help spread the word that effective PTSD treatments are available. Everyone with PTSD—whether they are Veterans or civilian survivors of sexual assault, serious accidents, natural disasters, or other traumatic events—needs to know that treatments really do work and can lead to a better quality of life. During PTSD Awareness Month, and throughout the entire year, help raise awareness about the many different PTSD treatment options. Learn more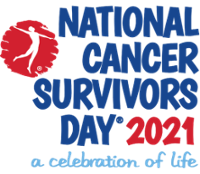 June 2: National Cancer Survivors Day – is a celebration for those who have survived, an inspiration for those recently diagnosed, a gathering of support for families, and an outreach to the community. On National Cancer Survivors Day people around the world unite to recognize cancer survivors, raise awareness of the ongoing challenges cancer survivors face, and – most importantly – celebrate life. Learn more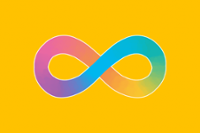 June 18: Autistic Pride Day – is a day dedicated to individuals with ASD for them to be autistic, proud, and to celebrate who they are. Characterized by the rainbow infinity symbol signifying the diversity of individuals with ASD and the endless opportunities and differences within the autistic community and the color gold as the chemical symbol for gold is Au. Learn more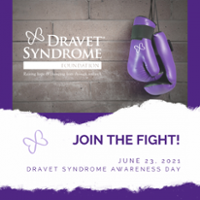 June 23: International Dravet Syndrome Awareness Day – join advocacy partners and families from around the world in raising awareness of Dravet Syndrome Awareness Day. This year's Dravet Syndrome Awareness Day falls on the same day as the start of DSF's 2021 virtual conference. Learn more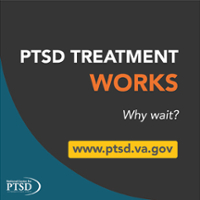 June 27: National PTSD Awareness Day - PTSD can occur when someone experiences or witnesses a traumatic event. This condition wasn't always understood properly and PTSD Awareness Day involves encouraging open talk about PTSD: its' causes, symptoms, and most important of all, getting help for the condition. PTSD is, even in modern times, often misunderstood by those with no firsthand experience with the condition or those who suffer from it. PTSD Awareness Day is designed to help change that. Learn more