Rowan Integrated Special Needs Center
Excellence in Care for Individuals with Disabilities

Founded in 2019, the Rowan Integrated Special Needs (RISN) Center is South Jersey's first primary care practice dedicated to serving the needs of individuals with complex special needs. As part of the integrated medical home model, primary care becomes the central point for care that is truly collaborative and patient centered. By maintaining primary care services through RISN, behavioral health and care-coordination services are able to then be embedded into our practice on all levels, providing comprehensive, coordinated, and accessible medical care from a team committed to prevention and wellness in all areas of life. We offer expanded access to routine medical services, including preventative healthcare, reproductive health, and personal care.
Creating the Foundation, Bridge and Path
We are committed to providing medical care for people with a variety of chronic complex health conditions as well as intellectual and developmental disabilities. RISN is dedicated to educating patients, caregivers and other health professionals in how disabilities affect all aspects of our patients' daily lives so they can continue to thrive in the community. We also recognize the vital role caregivers play in the success of their loved ones with disabilities and seek to maintain caregiver health by offering them primary care services as well as caregiver support. 
Whatever your complex healthcare needs, at RISN we care-coordinate about YOU!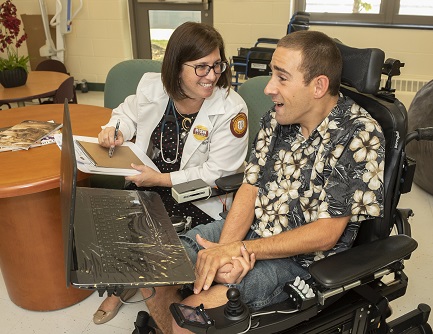 Your Medical Home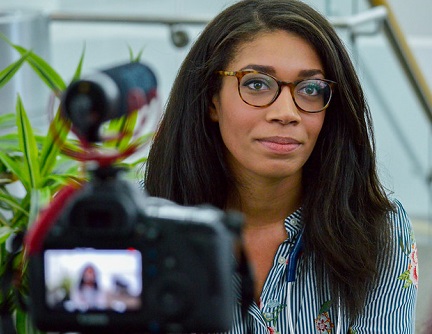 RISN in the News
Start Your Care Journey
If you or a loved one has a physical, intellectual or developmental disability and are age 18+, please call us at 855-932-RISN (7476) to schedule an appointment with one of our primary care physicians. Once established with primary care at RISN Center, your medical home will include accessing any of our integrated services as well as Rowan Medicine's network of specialists with more than three decades of excellence in patient care. We accept most major insurances, including Medicare and some NJ Medicaid plans. 
For an appointment call 855-932-RISN (7476).
About RISN
Current Research
We are thankful for the generosity of the Inclusive Healthy Communities Grant program as we lead a new project: Increasing Awareness and Access to Physical, Sexual, and Reproductive Health for Women with Intellectual and Developmental Disabilities in New Jersey.
---


This initiative was funded (or funded in part) by an Inclusive Healthy Communities Grant from the Division of Disability Services, New Jersey Department of Human Services
---
We are excited to be working with our community partners: The Arc of New Jersey, The New Jersey Council on Developmental Disabilities, Inspira Health, and Rowan Medicine's Obstetrics and Gynecology Department.
The purpose of this research study is to see what education and access women with intellectual and developmental disabilities (I/DD) in New Jersey have to physical, sexual, and reproductive healthcare. Women with I/DD are rarely taught about reproductive and sexual health and have high rates of abuse that are not reported. Also, people with I/DD experience significantly more difficulty getting healthcare than people without disabilities. For example, they are 4 times more likely to die, have higher rates of chronic illness, and 3 times more likely to be admitted to the hospital. Women with I/DD experience a lot of barriers that prevent them from getting the quality healthcare they need. These barriers can include lack of training and experience by healthcare professionals and attitudes and misconceptions by family and caregivers that women's healthcare is not needed for women with I/DD. 
Specific goals of the study are:
To identify barriers to women's healthcare for women with I/DD.
To identify barriers to providing women's healthcare services for healthcare providers.
To develop educational materials for individuals with I/DD, caregivers, and healthcare providers.
For more information about the Inclusive Healthy Communities grant program and all of its recipients, please click 
here
 to learn more.
Join Our Team!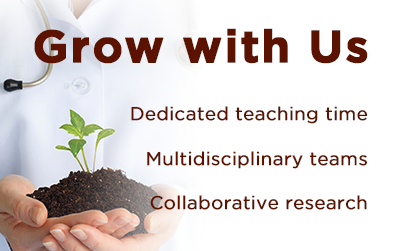 The RISN Center is expanding to better serve people with disabilities in South Jersey! Our new RowanSOM campus in Sewell offers training for the next generation of medical professionals and features state of the art design to better accommodate people with disabilities and sensory issues. Click on the link for a fly through of the new building and see all of the latest job openings.
Learn More