Rowan Integrated Special Needs Center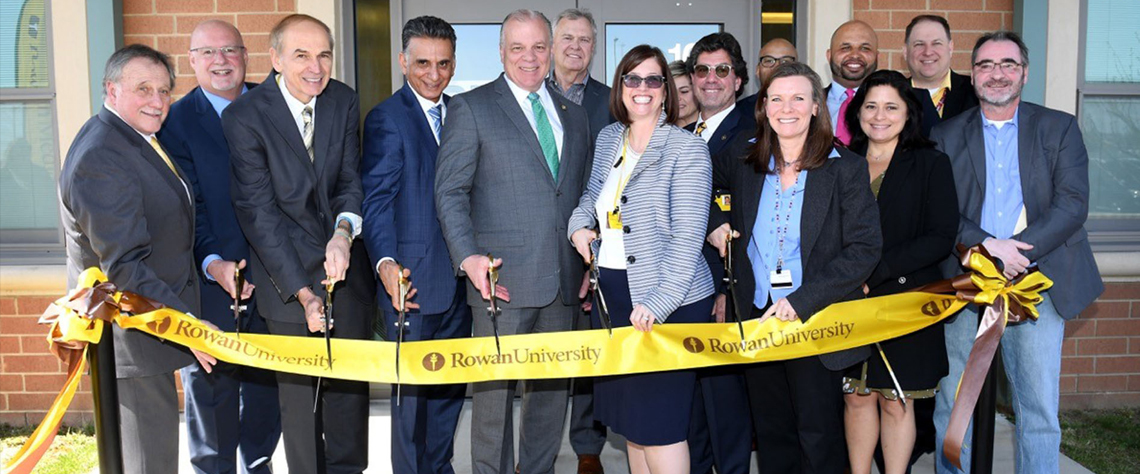 Your Care Team
Our providers are ready to welcome you to South Jersey's first special needs primary care facility. We offer primary care and preventative health for special needs patients with complex medical conditions and developmental disabilities. We coordinate the transition from pediatric to adult care and include an embedded behavioral health component in the medical home. We are happy to welcome you to our practice!
Dr. Wendy Aita is Co-Director of the RISN Center and Behavioral Health Lead. She is a Clinical Psychologist who received her Ph.D. from Fairleigh Dickinson University and completed her internship at Friend's Hospital. She is licensed in New Jersey. She joined Rowan nine years ago and is currently an Assistant Professor at RowanSOM with appointments in both the Departments of Psychiatry and Psychology. She has worked with individuals, and their families, who are dually-diagnosed with intellectual disability and mental health issues for several years and was the Director of MHID for 2 years. Dr. Aita is an expert in Trauma Informed Care and treatment with a specific interest in complex trauma and helping individuals who have experienced medical trauma access routine medical procedures. She has significant experience in psychological testing, individual and family therapy, and integration of behavioral health into primary care. She serves on the Rowan University Neurodiversity Task Force, and she is the Clinical Director for the Strong Minds Program through Special Olympics.Jennifer Arey is a graduate student at Rutgers University in the Master of Social Work (MSW) program where she is set to receive her certificate in Child and Adolescent Well-Being upon graduation. Previously, she successfully completed an internship at Y.A.L.E. School in Medford, NJ, and is currently working on her second internship at the Rowan Integrated Special Needs (RISN) Center as a Clinical Social Worker. She also works at RISN as the Patient Navigator, assisting patients and their care givers with finding resources and accessing needed government programs. Jen serves as the Chair for the Camden County Children's Inter-Agency Coordinating Council's (CIACC) DD-Subcommittee, is on the boards of Camden County Partnership for Children and Say It With Clay, and enjoys volunteering at a local animal shelter.Dr. Jennifer LeComte is a graduate of the Philadelphia College of Osteopathic Medicine. She completed her Med-Peds residency in Delaware at Christiana Care Health System and Nemours A. I. duPont Hospital for Children and is double board certified in Internal Medicine and Pediatrics. She served as a pediatric chief resident at Nemours, as she initiated her career in providing primary care for patients with complex conditions originating in childhood across the lifespan. She is currently an Associate Professor at RowanSOM in the Internal Medicine and Pediatric departments and is the Medical Director of Rowan Integrated Special Needs (RISN) Center. Dr. LeComte currently serves on the board of director for Special Olympics of Delaware and volunteers with Rowan Unified Sports.Dr. González is a faculty member at Rowan University, School of Osteopathic Medicine (ROWANSOM). She is a Clinical and School Licensed Psychologist with over 40 years of experience in caring for special needs individuals addressing psychological and behavioral needs. As a bilingual (English-Spanish) psychologist she is able to offer clinical and educational services to families and other providers. She has extensive experience in areas of assessment, psychological trauma, emotional and physical abuse as well as psychological conditions affecting our special needs population.Dr. Alfred Wayslow is a graduate of New England College of Osteopathic Medicine. He completed a rotating internship at Memorial Hospital in York PA and a psychiatric residency at the University of Medicine and Dentistry of New Jersey. He is board certified in general psychiatry with an extensive history in child and adult inpatient services. He has extensive knowledge of the autistic spectrum disorder population with practical understanding of the healthcare, educational and governmental components for this special needs population. He is an Associate Professor of the Department of Psychiatry providing outpatient services at the Rowan Integrated Special Needs (RISN) Center.
Join Our Team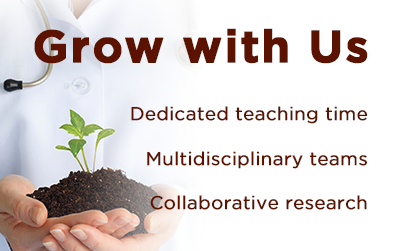 The RISN Center is expanding to better serve people with disabilities in South Jersey! Our Rowan-Virtua SOM campus in Sewell offers training for the next generation of medical professionals and features state of the art design to better accommodate people with disabilities and sensory issues. Click
here
to explore our latest employment opportunities.